2022 has just begun and we can't wait to live it to the fullest, discovering our territory. Winter is the best opportunity to experience the beauty of the Orobie first-hand.
Each trail, covered with snow, is an unknown landscape to be explored. Your eyes will be dazzled by the surrounding beauty as you climb up to the summit.
Are you ready for a new adventure? #HaveAGoodDay!
No matter what your destination is, every place is a treasure chest: from the characteristic villages at the foot of the mountains, to the springs that cross them, passing through the traditions – historical and gastronomic – that give life to these places.
Your day on the Orobie will be a real mix of emotions!
If you are a true lover of snow sports, take the opportunity to experience days of pure fun in the ski resorts spread throughout the area. VisitBergamo awaits you with a super proposal: Ski Experience packages designed for both beginners and more experienced skiers, including ski pass and overnight stay at one of the participating properties. What are you waiting for? Book your stay!
After a day on the snow, what could be better than a delicious lunch!?
The typical mountain flavours, with hot and delectable dishes, are all you'll need!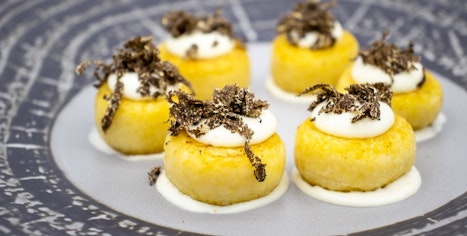 Sorriso, East Lombardy restaurant in the Seriana Valley, contains some of the best km0 products in a single dish. Their Polenta gnocchi with creamy Strachitunt cheese and black truffle combine the typical peasant tradition with research and selection of fine ingredients.
And if you would like to get to know the process of creating Orobic delicacies up close, there are many farms and dairies that open their doors to the public to show you the production techniques of their excellences.
An example? The Latteria Sociale Valtorta, a reference point in the world of cheeses for over 70 years!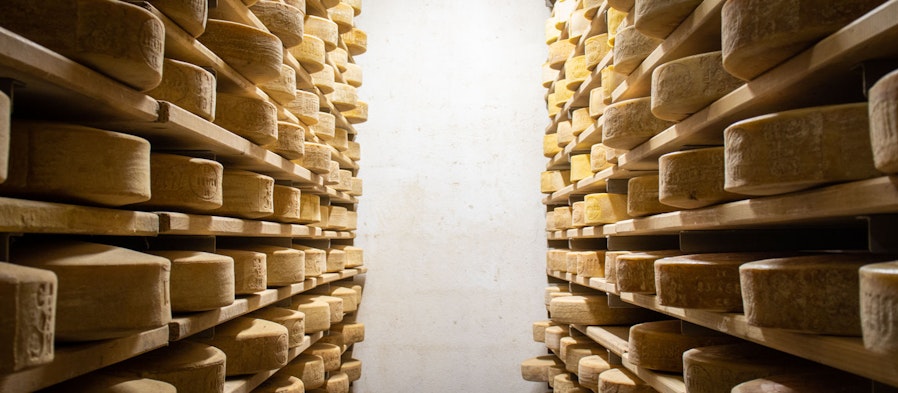 A journey into the history of the Brembana cooperative awaits you here on a guided tour, followed by a tasting of the company's most significant products accompanied by a glass of Valcalepio. To conclude? A visit to the town's ethnographic museum at the mallet and the mill.
In short, wherever you go, Bergamo's mountains always hide a pleasant discovery. We are waiting for you!